day in the life
charlotte olsen
commercial lawyer at macpherson kelley
4.45 am
I am not always an earlier riser, but I am one of those crazy people who has recently decided to try and get back into competitive swimming! My alarm goes off at 4.45 am and I splash into the pool at 5.00 am.
6.45 am
After 4km of what I would call fun (others would say staring at a black line for an hour and a half is NO ONE'S idea of fun, but I digress…) I head home, have a quick shower, eat some breakfast, feed my pooch and drive to my local train station. My commute takes about 50-60 minutes door to door, so I always make sure I have my headphones with me to listen to music or watch comedy videos – Jack Whitehall is a personal fav (if you haven't heard of him, check him out and thank me later).
8.30 am
My work morning starts by quickly putting my lunch in the fridge, saying hello to my team before chucking my glasses on and checking my emails. This particular morning, I speak to one of the Principals in my team about finalising statutory declarations required before our meeting with our client this afternoon in a large trade mark opposition case, before preparing for Court.
8.50 am
I head off to the Supreme Court of New South Wales to brief Counsel at a direction's hearing in relation to an ongoing shareholders dispute that I have been working on with one of the Principals in my team for some months now. Helpfully, an evidence timetable is agreed upon by all parties outside Court, and it is simply a matter of handing up consent orders.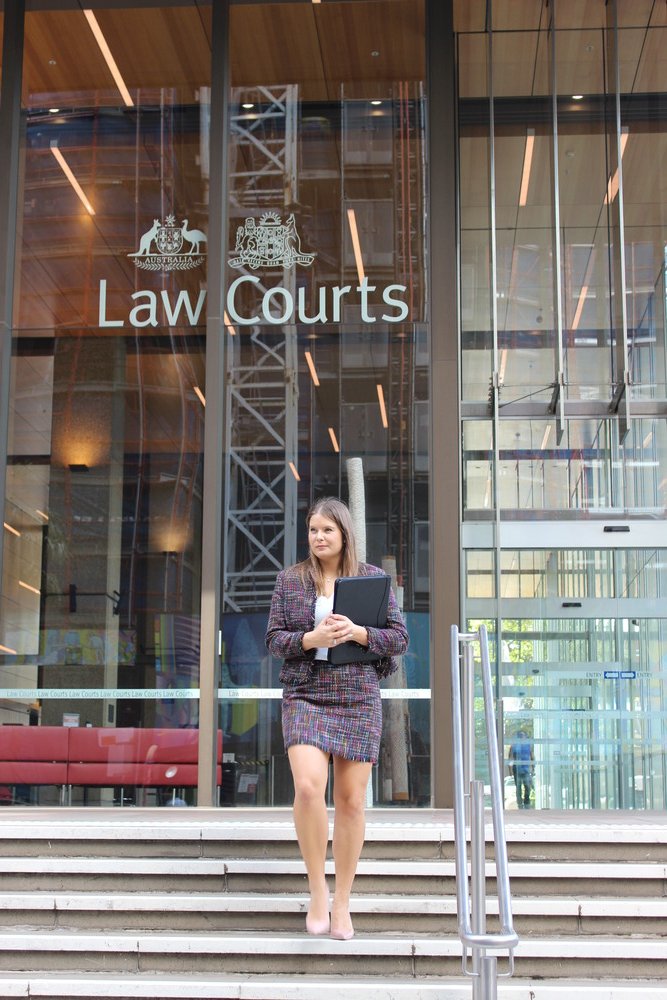 10.00 am
Every Monday morning, our commercial team meets at 10.00 am to discuss what matters everyone is working on that week and to manage work flow. It is a great way to keep up to date with the new and exciting projects the team is helping our clients with, as well as identify and allocate work accordingly. It's also a space where we analyse the latest law updates which may be of relevance or have application to our clients. (Did you hear about the ACCC's commitment to investigate advertising technology and potential anti-competitive behaviour of digital platforms? Interesting stuff hey! #nerdlife)
10.30 am
By mid-morning, myself and a few of my co-workers require a caffeine hit, so we head out to grab a coffee from our favourite local café. This coffee catch up (which has become a daily ritual) is a great way to get to know the team better, see how each other is tracking and generally just enjoy each other's company before continuing on with our day!
11.00 am
Late last week, one of the Principals in my team asked me to review a non-disclosure agreement (NDA) and two supply agreements that a franchisor client has been negotiating. In relation to the NDA, our client has requested that we focus on ensuring that their proprietary rights are adequately defined and protected, while a detailed review of the indemnity and liability clauses in the supply agreements is required. I complete a solid two hours of work and send my suggested amendments to the agreements to the Principal for discussion after lunch.
1.00 pm
It's social club meeting time! MK Sydney has a social club that is in charge of organising monthly drinks, a mid year party, end of year party as well as other exciting events such as Melbourne Cup celebrations. Today, the crew is off to inspect potential venue options for our mid-year and end of year parties (with a bite of sushi on the way to fuel our important expedition).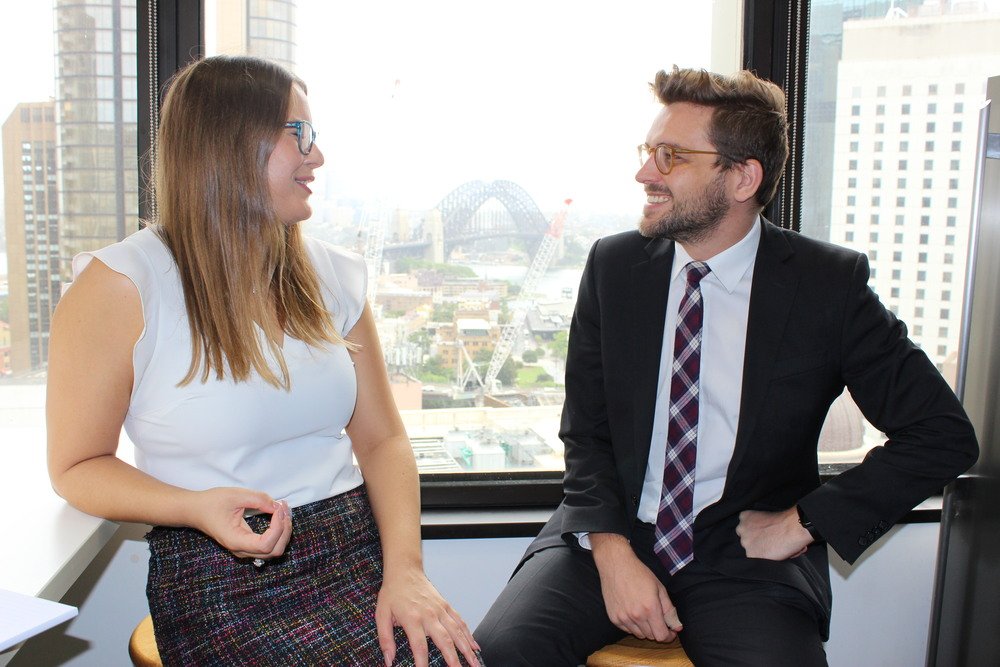 2.00 pm
Once back at the office, I grab my laptop and head into the Principal's office to discuss my amendments to our franchisor client's NDA and supply agreements. We place a phone call through to our client and commence going through the suggested amendments with them.
3.30 pm
Now back at my desk, I pull up the statutory declaration and supporting evidence that I have been preparing in support of a trade mark opposition matter and make final amendments to the statutory declaration. I finalise the large exhibit which consists of multiple pages of website screenshots, pamphlets and promotional content in relation to our client's industry. These documents will be relied upon to establish our client's grounds of opposition.
5.00 pm
Our client arrives to discuss the draft statutory declaration and supporting documentation. We discuss further amendments and collating additional evidence in support. Finally, we finish off the meeting by discussing the evidence timetable and the matter generally, as well as the possibility that the applicant may respond to our evidence by filing their own declaration. The client arranges a teleconference for next week to discuss the next draft, which I make a note of in my diary.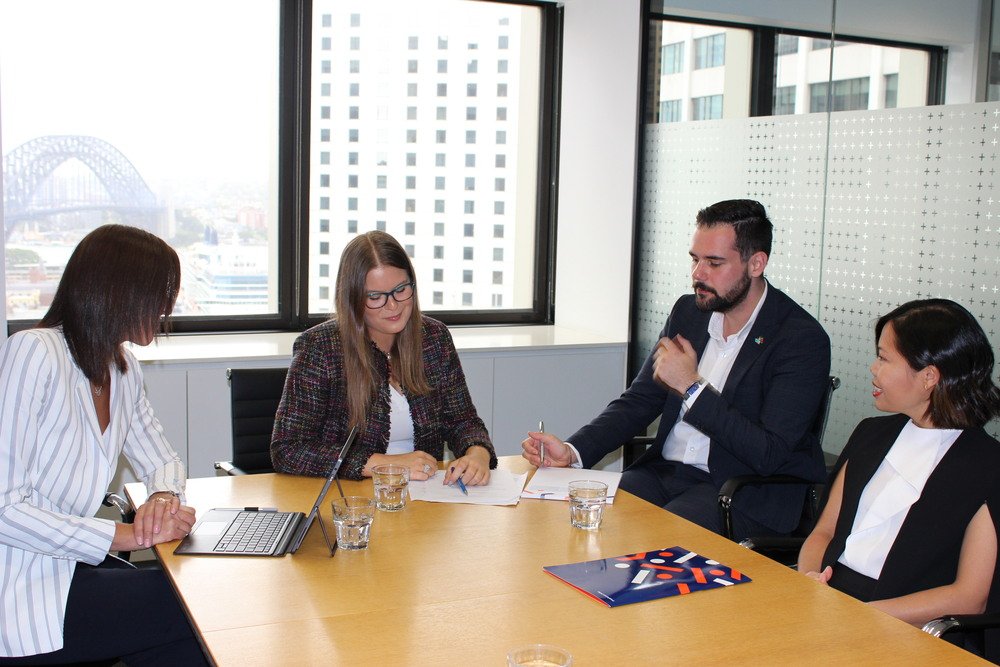 6.00 pm
After posting my time for the day and logging off, I walk up to the train station, hop on the train and head back home to have dinner with my family. By the time I walk in the door, it's about 7.30 pm.
7.30 pm
No night is ever complete without spending some time with my pooch and catching up on the next episode of Suits (yes, I am running very much behind #teamdarvey). By the time I have watched an episode (or two) and had dinner with my family, it's about 9.30 pm/10.00 pm and I am ready to go to bed and do it all again tomorrow!