our values
Our values define how we work with our clients and with each other. They guide key decisions we make in the business and reflect how important it is to enjoy our work and have fun, as well as deliver exceptional service to our clients.

talk straight
We tell it as it is. we're not afraid to have the difficult conversations. We're honest and ethical.

play as a team
We work hard, have fun and celebrate success. We collaborate and support each other.

better each day
We're committed to always improving and embracing change.
join us

We work with interesting people and interesting clients. Working collaboratively across teams and offices, our people are part of the big picture. As a national firm with a wide range of practice areas, there's plenty of variety and opportunity to grow. And with our links to international legal networks, our work has a global reach.
a few of our benefits

flex+
Work in a way that allows you to integrate work and life. We trust you to get your work done, the when, how and where is up to you.

dress for your day
Some days are just not suit days. choose what you want to wear based on what is happening that day.

wellness+
Your health and wellbeing is important to us. we have designed a program that puts your mental, emotional and physical wellbeing first.

referral bonus
Know someone else who should join us? Introduce us to your network and receive up to a $20,000 referral bonus.

mk business school
Our business school program provides you with quality learning and development to help you reach your potential.

give back
Use your day of paid volunteer leave to engage with our local communities in causes we're passionate about.

social
We love getting together to celebrate our success. get involved in as many weekly social activities as you like.

performance bonus
We want to celebrate your successes. Be rewarded for your performance each year.
diversity, equity
& inclusion
Macpherson Kelley firmly believes that everyone should feel safe and empowered to bring their whole selves to work. We acknowledges the Traditional Custodians of the land on which we live and work. We recognise their strength and pay our respects to Elders past, present and emerging.
Along with the Diversity, Equity and Inclusion (DEI) Committee which champions internal change, our policies and values address the four key pillars of our commitment: gender, culture and religion, LGBTIQA+ and people with disabilities. Read more here.
our business school

Our Business School is designed to help our people realise their potential. It develops their skills beyond the law with an annual program of workshops, seminars, full day programs and coaching.
By creating an environment that enables our lawyers to combine their legal knowledge with business acumen and industry experience, we deliver commercially savvy outcomes for our clients.
our culture

At Macpherson Kelley we encourage a healthy work/life balance with access to Flex and Wellness programs, paid study assistance and leave, and a casual dress code policy. We also provide laptops to everyone so they can work flexibly in ways that work best for them and clients.
We work hard but know how to have a good time while we do it, especially around the table tennis tables. We look out for each other and want to see everyone succeed.
macpherson kelley
foundation
The Macpherson Kelley Foundation is our way of giving back to the community.
We support a range of charities working with children, disadvantaged communities and animal welfare in Australia and overseas.
Since being established in 2016 our staff has embraced the Foundation's vision and purpose by donating time and money and hosting fundraising events.
follow us on instagram
want to work for us?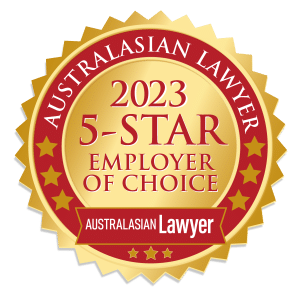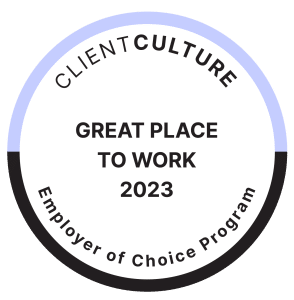 stay up to date with our news & insights