Kelly Dickson
managing principal lawyer - dandenong, commercial
meet Kelly
about Kelly
Kelly Dickson's love for the law dates back to her school days when she would spend her school holidays in the local courts soaking up the stories and the atmosphere.
Now the real life application and tangible outcomes from her work keep the passion burning. A practical thinker, Kelly provides speedy, straight forward yet solution-oriented advice to her clients. She trusts her gut and never loses track of the end game, getting maximum results for her clients.
Understanding the dynamic nature of the goods and services industry, combined with knowing the legal requirements of bringing their ideas to life enables Kelly to provide immediate advice that reduces risk and doesn't hold up the process. It's knowing her role in the process and the best course of action that helps set her apart.
"Kelly has been working with AgLink Australia's members for in excess of 12 years. Through numerous engagements with our group over time, she is highly respected and professional in her approach. Kelly has a collaborative approach and has provided excellent support to our membership whether that be at a group or member level."

Ian Scutt, CEO, AgLink Australia
Areas of Expertise
Advertising and labelling law
Distribution/agency agreements
Personal properties securities
Privacy and data protection
Product standards, safety and health
Product recalls
Asset protection
Commercial contracts
industries
awards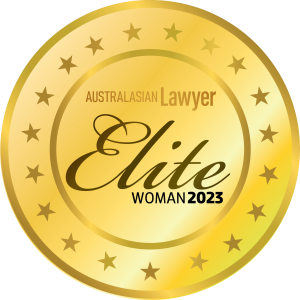 leadership positions
| | |
| --- | --- |
| | Chair of Business Development Committee, PrivacyRules |
| | Board Member, Windemere |
| | |
recent experience
jail time avoided

A consumer whitegoods rental business was raided by ASIC for suspected breaches of the National Consumer Credit Code. The business was facing prosecution and significant fines, and the Director was personally facing jail time. Kelly developed a strategy to bring the business into full compliance by preparing the required documentation and conducting practical training for staff. Through extensive negotiation, Kelly successfully demonstrated to ASIC the breaches were inadvertent. The client was grateful to have a strong advocate in Kelly, and it goes without saying the Director was immensely relieved to avoid jail time and fines. In a final positive result, ASIC was so impressed with the content of the compliance documentation developed by Kelly for the business, it used the documentation as a yardstick to measure the level of compliance of others.

product safety standards and recall

A national bedding and furniture retailer discovered it had sold furniture which failed to comply with mandatory safety standards. Kelly developed a targeted recall strategy, designed to quickly recall the affected products from stores and customers' homes nationally. The strategy also managed the publicity and reputational risk surrounding the potential danger presented by the non-compliant products. Kelly was able to seamlessly integrate the strict, legal requirements of the recall process with the client's real life and commercial imperatives. The recall strategy was rolled out successfully, with minimal fuss and little intervention by the Regulator.

agricultural buying group

Over more than 12 years Kelly has developed a longstanding relationship with this key agricultural buying group and its member base. Kelly has been integral in adding value to members and the group by preparing template trading documentation for members, conducting Consumer Law compliance training, running PPS workshops and speaking at a number of their annual conferences.